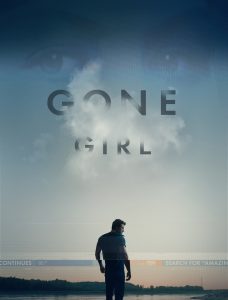 I've always loved movies about complicated/dysfunctional relationships. Gone Girl definitely fits that criteria, helped by compelling performances from the two main characters (Ben Affleck and Rosamund Pike). I was also impressed by Neil Patrick Harris as the creepy ex-boyfriend, and that sex scene? Whoa.
Overall, I thoroughly enjoyed this movie. The mystery/suspense was well done, and there were plenty of shocking twists. I also liked the conclusion (or lack thereof). It left me eager to know what happened next, so much that I wouldn't mind a sequel.
In the meantime, I have the book, which I'll be reading this weekend. I'm looking forward to seeing how it compares to the movie.
MY RATING: ⭐⭐⭐⭐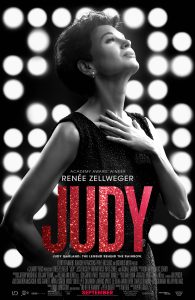 Renée Zellweger is one of my favorite actresses, and I thought she was the perfect choice for this role. She's so good at playing fragile, vulnerable characters (i.e. White Oleander). Her portrayal of Judy Garland was no exception.
Needless to say, this wasn't a cheerful movie. Judy's life was far from easy, especially those final years when she struggled so much with her addiction. The movie doesn't shy away from that, though it's mitigated somewhat by bright spots and brief moments of joy.
Strange, maybe, but those happy moments moved me so much more than the sad ones. They turned a tragic archetype into a fully formed human, one who was still capable of hoping and dreaming and loving despite decades of struggle.
Renée Zellweger captured that brilliantly, giving what I felt was an Oscar worthy performance. It was as respectful as it was compassionate, which of course, is exactly what Judy deserved.
MY RATING: ⭐⭐⭐⭐